News
2016-05-31
Term 2 Mini-P.A.T.
The Gr. 7's had great fun working on the Term 2 Mini-P.A.T. As part of the curriculum, the learners had to prevent visual pollution. Well done to all the learners for doing an outstanding job.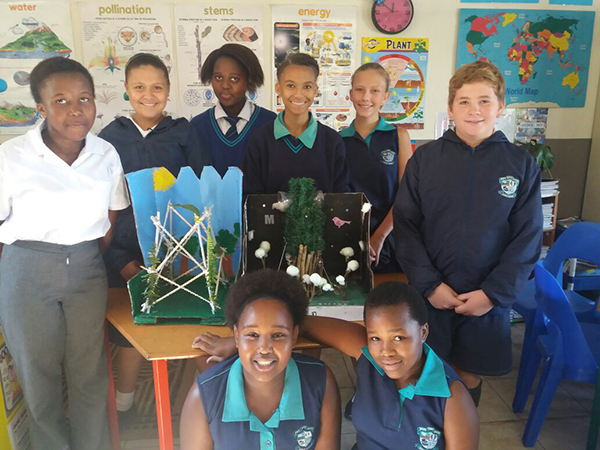 Back: Ayabulela Ncemane, Claire Niemack, Minenhle Vezi, Serena Gordon, Tiffany Hartley, Jacquest Potgieter.
Front: Ndwazi Nofemele, Olwam Xolo.