News
The Gr. 7 class started their year off with an exciting visit from the Hibiscus Coast Fire and Rescue team on Friday. This visit corresponds with the Technology lesson on the Jaws-of-life. Each learner had the opportunity to hold the Jaws and even climb into the Fire truck. The excitement inspired much needed enthusiasm for their upcoming Mini-PAT project.
We would like to thank Hibiscus Coast Fire & Rescue for coming to our school for this lesson.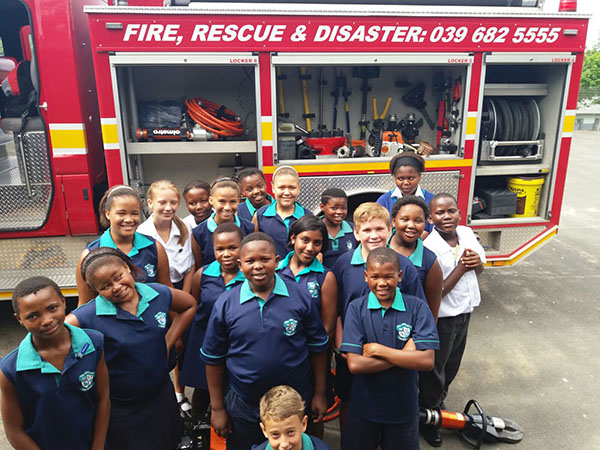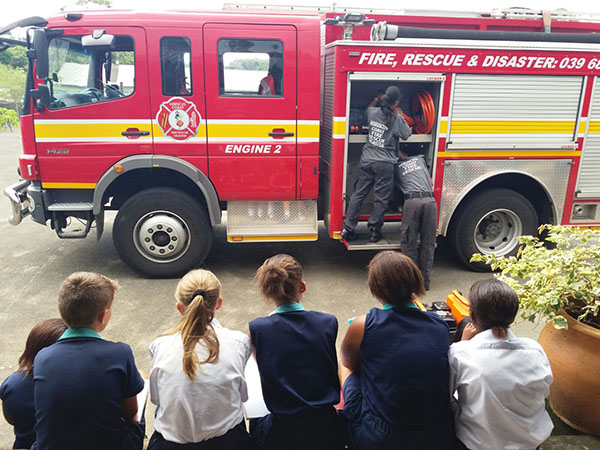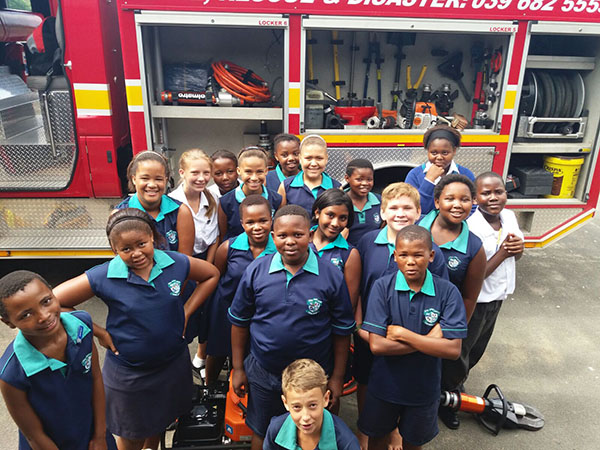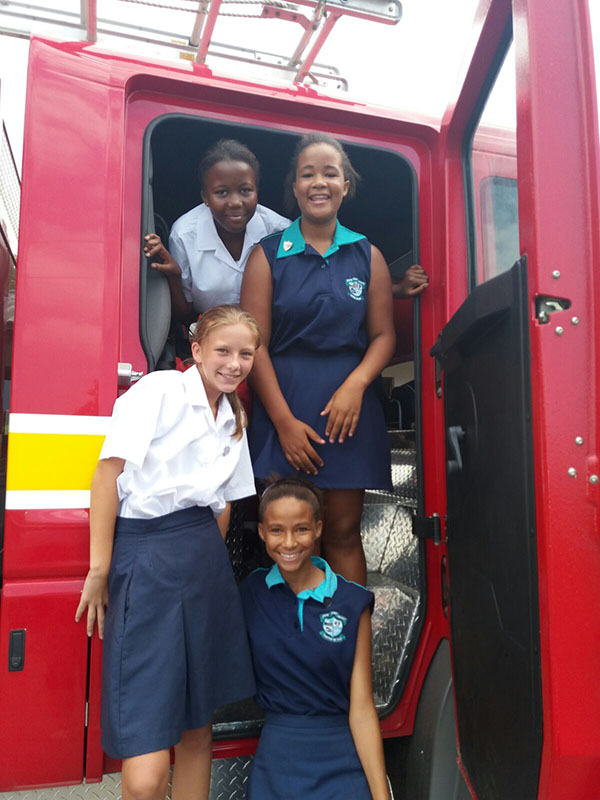 Top to bottom;
Ayabulela Ncemane, Tamia Jacks, Tiffany Hartley, Serina Gordon.