News
Mr Bupendra Prakash of Bupendra Prakash and Co. was welcomed by the staff and Gr. 7's of South Coast Academy.
Mr Prakash spoke to the learners about finances and the world of money, also the important role of an accountant in a business.
This all formed part of the Economics Management Science lesson.
The Principal and staff would like to thank Mr Prakash for taking the time out of his busy schedule to help educate our learners.
The lesson was most informative and enjoyed by all present.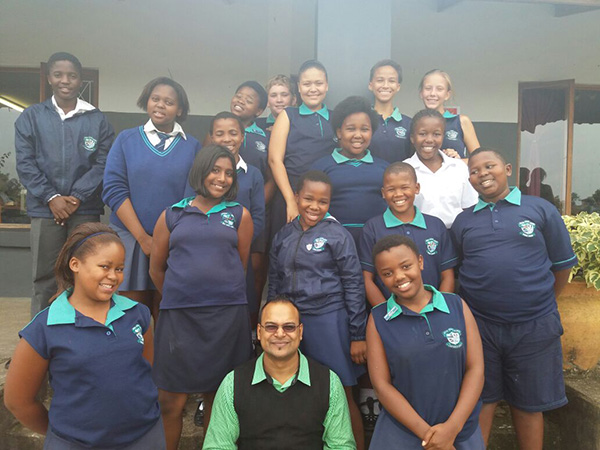 Names: Front: Olwethu Mabude, Mr. Bupendra Prakash, Sesethu Madikizela
2nd row: Keemia Gangan, Olwam Xolo, Pheza Mbooi, Wandile Shozi
3rd row: Lungeka Goqela, Nolwazi Nofemele, Ayabulela Ncamane
4th row: Tumelo Kondile, Minenhle Vezi, Nelizwi Mbangi, (Jacques Potgieter – very back), Claire Niemack, Serena Gordon, Tiffany Hartley.