News
2015-09-08
South Coast academy School news
South Coast Academy's Gr. R class had a dress-up day last Friday. The theme was "The jobs people do".
'Nurse' Julie Eisenbach was on standby should the local community 'fire-fighter' Cameron come across any injuries on the play field.
'Doctor' Amava assisted the brave 'soldiers' Troy and Landile in patrolling the perimeter of the football field where 'professional football player' Nekoda (A.K.A "2-Hooks Tiger Bull'') was practicing.Should military life not work out for Soldier Troy at least he can revert to an artists life. (Photo with the play dough T-Rex)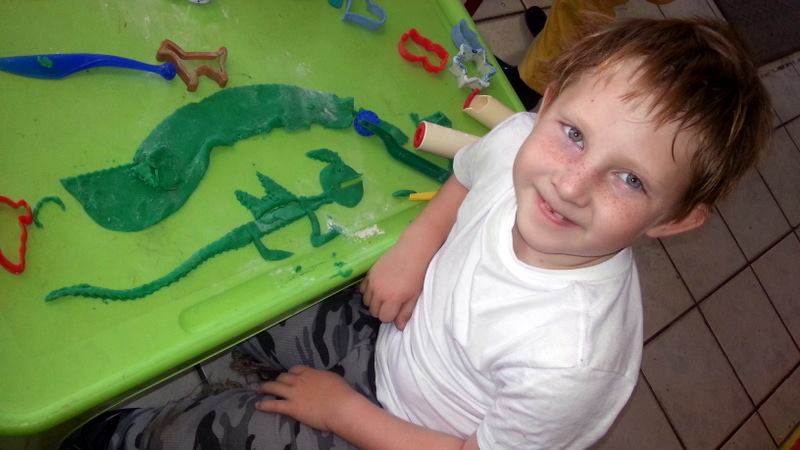 The day ended well, without injury or fire, there were no invasions and the premises was well protected.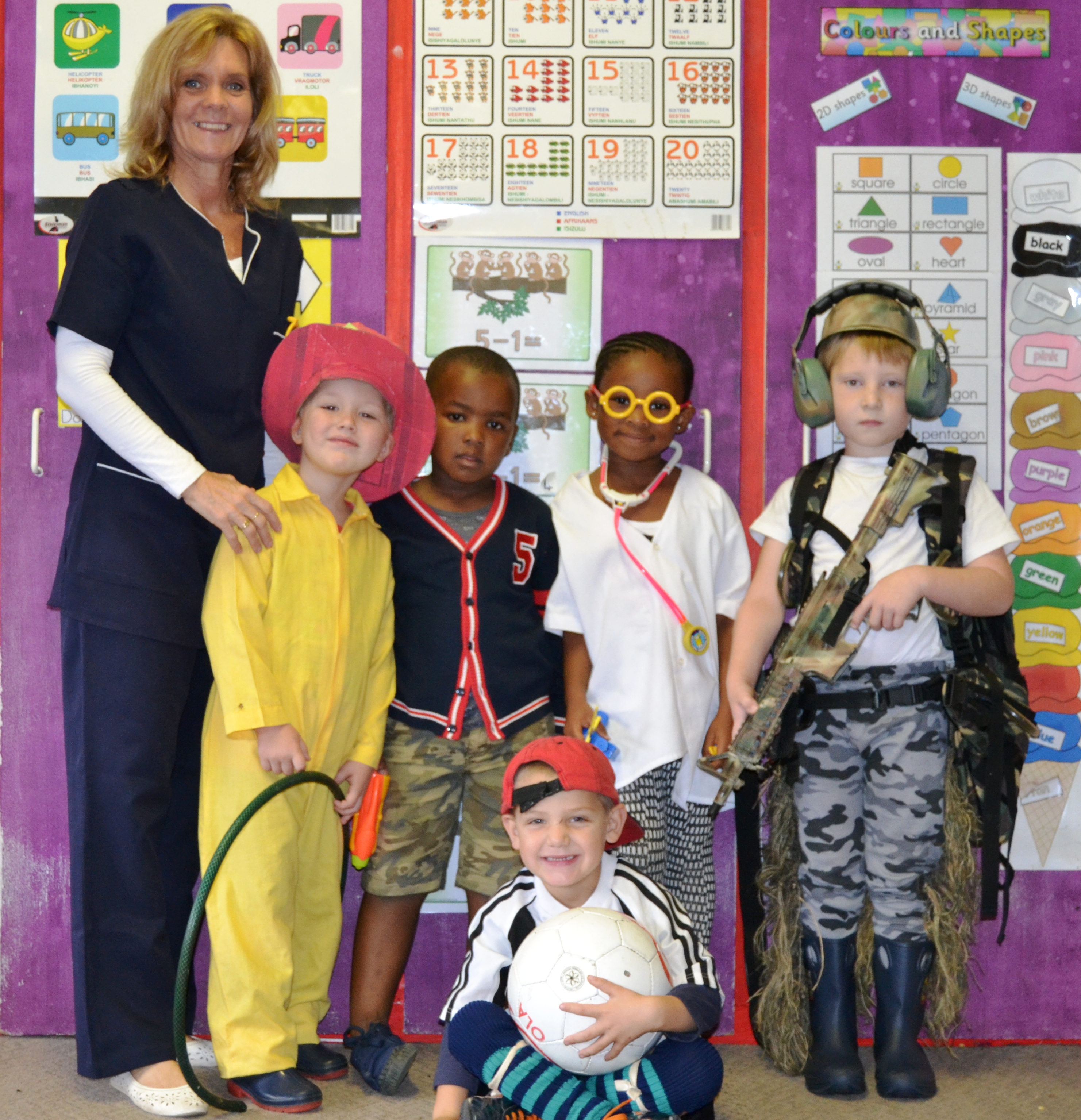 L – R: Julie Eisenbach, Fire-fighter Cameron Kuhn, soldier Landile Majola, Doctor Amava Madikizela, Professional Soldier Troy van den Berg
Front: Professional football player Nekoda O'Reilly